The marketing and communications group In Pursuit Of — launched by the Koch brothers in 2017– conducted a survey of Americans on a range of issues.
The poll was written up by RealClearPolitics, which spun the results as favorable to the Koch network. RealClearPolitics noted on a set of vague values questions, Americans appeared to take the conservative or libertarian side of political arguments.
For instance, RealClearPolitics noted the survey found 86 percent of Americans said the right to personal property is key to a free and just society. Okay, sure.
But mostly left out of the RealClearPolitics write-up is the poll also surveyed Americans in detail on a number of issues they felt would help us overcome social barriers, and found Americans are quite favorable to a set of policies that the Koch network opposes. Where the Koch brothers see government tyranny, most Americans see common-sense solutions to basic problems:
(Ranked by "Very Effective Solution.")
Very Effective Solution
Somewhat Effective Solution
Not a Solution at All
Don't Know
Lowering taxes and getting government spending under control
55%
31%
9%
5%
Enforcing equal rights for all
53%
31%
10%
7%
Health care reform that puts doctors and patients in charge
50%
33%
8%
10%
Encouraging scientific and technological innovation
49%
36%
7%
8%
Enhanced public safety
44%
41%
7%
8%
Instituting work requirements for welfare programs like food stamps and Medicaid
40%
37%
16%
6%
Stopping government picking winners and losers, and instead letting
individuals decide what products or businesses succeed or fail
40%
34%
11%
16%
Granting families the freedom and means to choose the school that
is the best fit for their child
39%
39%
15%
7%
Preparing ex-offenders to re-enter society as law-abiding and
productive citizens
39%
45%
8%
8%
Ending the cronyism that leads to corporate welfare
37%
35%
10%
18%
Ending harsh sentences for nonviolent, petty crimes
37%
40%
15%
8%
Government-paid college tuition
35%
31%
26%
8%
A $15 minimum wage
35%
30%
28%
6%
Freer trade and the open exchange of goods and services
34%
44%
9%
13%
More regulation of Wall Street
33%
36%
15%
15%
Increasing government assistance for child care
30%
39%
21%
9%
For instance, the poll found that 66 percent of Americans would find "government-paid college tuition" as a "very effective" or "somewhat effective solution" to social barriers, with more than half of those lining up on the "very effective" side.
THE SENATE'S MILITARY SPENDING INCREASE ALONE IS ENOUGH TO MAKE PUBLIC COLLEGE FREE
Americans For Prosperity, the Koch-funded political advocacy organization, campaigned against free college tuition in 2016, just as the idea was becoming a central plank of Bernie Sanders's presidential campaign. AFP Wisconsin called it a "terrible idea," while the state director of AFP Colorado called it "pie-in-the-sky."
A $15 minimum wage was almost as popular in the poll, with 35 percent saying it would be a very effective solution and a further 30 percent saying it would be a somewhat effective solution.
The Kochs, and groups they financially back, have campaigned against minimum wage laws for decades. In 1980, when David Koch ran alongside Ed Clark on the Libertarian Party ticket, aiming to become vice president, their platform included a promise to abolish all minimum wage laws.
That project has continued with the groups that the Kochs have funded over the years. Americans for Prosperity and its state affiliates have campaigned against increases to city, state, and federal minimum wage laws, including lobbying Congress.
A third of respondents believe that more regulation of Wall Street would be very effective, while 36 percent said it would be somewhat effective. Nearly seven in 10 respondents said increasing government assistance for child care would be a very or somewhat effective policy response to social barriers.
The top concern of those polled is the growing cost of health care, with 92 percent saying it is a problem. A combined 55 percent said a government-run health care system would be a very or somewhat effective policy response.
Thanks to the Koch Brothers, We Have More Proof Single Payer Saves Money and Cares for All of Us: Study intended to make the case against Medicare for All reveals the reform could save Americans trillions of dollars.
The idea of government run health care would be completely intolerable to the Koch network. Koch-backed groups have campaigned against reforms, like the Affordable Care Act, that would place even limited controls on the private market and which provide government subsidies to enable the poorest to purchase insurance.
The American Legislative Exchange Council, a state-level group that pushes model legislation, promoted a bill that pushed the Affordable Care Act into the courts. Generation Opportunity, a Koch student group, pushed students to not buy insurance,  hrough expensive TV ads and campus events.
Concerned Veterans for America, another Koch group, has campaigned to privatize the Department of Veterans Affairs through vouchers.
Democratic socialist congressional candidate Alexandria Ocasio-Cortez questioned why politicians are happy to pay for tax cuts and "unlimited war" but Republicans and Democrats don't see "Medicare-for-all" or other progressive ideas as financially feasible.
"People talk about the sticker shock of Medicare-for-all, but not of our existing system," Ocasio-Cortez said during an interview on CNN's "Cuomo Prime Time."
Ocasio-Cortez said there's a certain amount of hypocrisy coming from lawmakers who criticize her platform while ignoring a "$2 trillion check for a tax cut."
"When it comes to tax cuts for bills and unlimited war," she said, "we seem to invent money very easily."
She thinks those costs are not nearly as bad as those from the current system.
"Americans have the sticker shock of health care as it is," Ocasio-Cortez said, pointing to costs often unaccounted for, such as deaths and reduced productivity due to lack of health care.
With Crowley having outraised her by 10-to-1, the 28-year-old's victory came as a surprise. House Minority Leader Nancy Pelosi told CNN in June 
to not "get yourself carried away"
with Ocasio-Cortez's upset win.
Even so, Ocasio-Cortez has high spirits for the future of the progressive movement.
"I feel really good about it," she told Chris Cuomo. "What we do know is that we are winning hearts, minds and an American consensus."
The Senate passed a military budget bill that, among other things, earmarks money for shiny new nukes.
While the world continues to be transfixed over the gruesome images coming from the border, business went on as usual in Washington.
The Senate quietly passed the $716 billion "John S. McCain National Defense Authorization Act for Fiscal Year 2019."
The bill, which passed 85-10 in a massive show of bipartisan support, represents a considerable boost in defense spending across the board – roughly $82 billion just for next year.
The annual increase by itself is bigger than the annual defense budget of Russia ($61 billion) and the two-year jump of over $165 billion eclipses the entire defense budget of China ($150 billion).
The bill is a major win for Trump, who has made no secret about his desire to push through giant increases in military spending. The legislation even sends the U.S. down the road to meeting the Trump administration's lunatic goal of developing smaller, more "flexible" (read: usable) nuclear weapons, as it includes $65 million for the development of a new, lower-yield, submarine-launched nuke.
But the problem with the defense bill, at least in terms of attracting coverage, is it's also a big win for almost every other major political constituency in Washington.
Spending on defense lobbying has actually been dropping slightly in recent years because opposition to defense spending has become so anemic lobbyists don't really need to bother anymore.
Historically, both parties reflexively vote to increase the defense budget, and there was not much resistance in Congress on this issue. Opposition even to the bill's quirks was limited, and overall opposition to the huge increase in spending was virtually nonexistent outside a few voices.
Rhode Island's Jack Reed tried to introduce an amendment blocking the spending on the new low-yield nuke. But Oklahoma Republican James Inhofe, filling in for McCain as the chair of the Armed Services Committee, put a stop to that.
Twenty-eight years ago, Congress passed a bill requiring federal agencies to pass financial audits. But the Department of Defense hasn't bothered, not once. Along with Utah's Mike Lee and Iowa's Chuck Grassley, Bernie Sanders introduced an amendment that would have forced the DOD to conduct a successful audit by 2022.
The proposed penalty was pocket change by DOD standards – the government would have redirected $100 million in defense spending to deficit reduction – but the amendment was killed.
Sanders, Lee, and Connecticut's Chris Murphy also tried to introduce an amendment preventing U.S. military planes from refueling Saudi coalition bombers in the campaign against Yemen, which has killed over 10,000 civilians and displaced over 3 million.
The amendment, too, was killed.
The ease with which this massive spending increase passed exposes all the howling we always get from think-tanks and the press whenever any ambitious social program is proposed. It's all bunk – all of it.
Ask experts how much it would cost to make higher education at public colleges and universities free, and you'll get some big numbers. You will also hear strident opposition in op-ed pages to how "unrealistic" the idea is, even though most free-ed proposals would fit easily into an $80 billion-per-year outlay.
Nobody ever calls massive increases in military spending "unrealistic." Not even when Donald Trump wants them.
Pence Details Plan for Creation of Space Force in What Would Be the Sixth Branch of the Military
ice President Pence laid out an ambitious plan Thursday that would create a military command dedicated to space this year and eventually establish a "Space Force" as the sixth branch of the U.S. military.
In a speech at the Pentagon, Pence warned of the advancements that potential adversaries were making and issued what amounted to a call to arms to preserve the military's dominance in space.
"Just as we've done in ages past, the United States will meet the emerging threats on this new battlefield," he said. "The time has come to establish the United States Space Force."
The creation of a new branch of the military — the first since the Air Force was created in the wake of World War II in 1947 — could require a significant reorganization of the Pentagon. Some officials within the military and national security communities fiercely oppose the idea. The Air Force in particular might lose key responsibilities. The proposal would also need congressional approval.
In the meantime, White House officials have been working with national security leaders to aggressively move ahead without Congress. The first step would be to create a U.S. Space Command by the end of the year, a new combatant command that would have dedicated resources, be led by a four-star general and be tasked with defending space, the way the Pentagon's Pacific Command oversees the ocean.
As seen on TV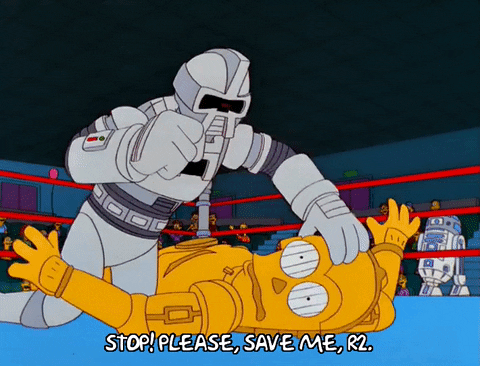 The Pentagon will also begin pulling space experts from across the military and setting up a separate acquisitions office, dedicated to buying satellites and developing new technology to help it win wars in space.
After the announcement, President Trump tweeted, "Space Force all the way!"
For months, Trump has been calling a Space Force, a new, free-standing military department, with its own chain of command and uniforms. The White House intends to work with lawmakers in submitting legislation by early next year, a senior administration official said, with the hopes of standing up the department as early as 2020.
In his speech, Pence acknowledged the difficulties in standing up a new service, and said the Pentagon would create an Assistant Secretary of Defense for Space, a new top level civilian position reporting to the Secretary of Defense "to oversee the growth and expansion of the sixth branch of service."
The new command and reorganization "should be budget neutral," Scott Pace, the executive secretary of the National Space Council, said in an interview. "However, going forward there probably will need to be an increase in resources to buy improved capabilities and more warfighters as the Space Force matures."
The White House has pushed for Congress to invest an additional $8 billion in national security space systems over the next five years.
The creation of a Space Force has met with opposition, inside and out of the Pentagon. Defense Secretary Jim Mattis said in a memo last year to Sen. John McCain (R-Ariz.) he opposed "the creation of a new military service and additional organizational layers at a time when we are focused on reducing overhead and integrating joint warfighting functions."
While not endorsing a full-fledged service branch, Mattis told reporters earlier this week military leaders "are in complete alignment with the president's concern about protecting our assets in space to contribute to our security to our economy and we're going to have to address it as other countries show a capability to attack those assets."
Paul Scharre, a senior fellow at the Center for a New American Security, called a Space Force "a dumb idea," in an op-ed on Defense One, which first reported some of the details of the plan. While Scharre agreed "space is the American Achilles' heel," he said creating a new bureaucracy with a single focus would handicap the military: "The United States needs to focus on the mission, not the domain."
Calling a Space Force "the next and the natural evolution of American supremacy," Pence said the White House was already reaching out to lawmakers to build "bipartisan support."
In response to the speech, Reps. Mike Rogers (R-Ala.) and Jim Cooper (D-Tenn.), members of the House Armed Services Committee, praised the move, saying a Space Force "will result in a safer, stronger America."
"In an insane society, the sane man must appear insane."
~ Captain Spock
"We have been warning for years of the need to protect our space assets and to develop more capable space systems," they said in a joint statement.
For years, some members of Congress and military leaders have been warning space is no longer a peaceful sanctuary, but a war fighting domain that needs more attention and resources. Space is vital to the way the United States wages war; The Pentagon's satellites are used for missile-defense warnings, guiding precision munitions and providing communications and reconnaissance.
Russia and China have made significant advancements, challenging the United States' assets in space.
In 2007, China blew up a dead weather satellite with a missile, creating a massive debris cloud in orbit, which Pence called "a highly provocative demonstration of China's growing capability to militarize space." China has also demonstrated the ability to hit satellites in a much deeper orbit where the military parks some of its most sensitive assets.
Pence cited adversaries' advancements in developing hypersonic missiles, which can travel up to five miles per second and evade missile warning systems.
"America will always seek peace, in space as on earth," Pence said. "But history proves that peace only comes through strength. And in the realm of outer space, the United States Space Force will be that strength."
The Pentagon Refuses To Discuss New Space Force Uniforms
Space may be the final frontier, but it also provides the Pentagon a new opportunity to create a really crappy uniform.
While the Defense Department launched a space organization and management review on March 1, President Donald Trump on March 13 unexpectedly suggested that the U.S. military create a "space force" to protect U.S. interests in the cosmos.
"Space is a warfighting domain, just like the land, air, and sea," Trump said in a speech at Marine Corps Air Station Miramar, Calif. "We may even have a space force … because we're doing a tremendous amount of work in space. I said: 'Maybe we need a new force. We'll call it the space force.' And I was not really serious. And then I said: 'What a great idea! Maybe we'll have to do that.'"
Interested in attaining the "space shuttle door gunner" MOS? Or which branches the space troopers will come from? Well, the Pentagon can't really say until that space review wraps up in August, a defense official told Task & Purpose.
And of course, what will these space troopers wear — Battle rattle like Stormtroopers? Tight fitting turtlenecks like Star Trek? Tank tops like Space Marines?
"It's important that we have a defendable space," Pentagon spokesman Army. Col. Rob Manning said during Monday's weekly question-and-answer session with reporters. "Our deputy secretary of defense is actually taking a look at this. We'll provide a recommendation. But as far as the uniform, the composition, all that …we're taking a look at it."
Lest you think this is a trivial issue, remember how the Special Forces community lost its mind in October when pictures emerged online showing what appeared to be a green beret for soldiers in the 1st Security Force Assistance Brigade. Ultimately, soldiers in the unit received brown beretsand Army Chief of Staff Gen. Mark Milley made clear that the SFAB "is not and will not be Special Forces."
Beyond reputational concerns, past attempts by military branches to introduce new uniforms, the product invariably looks closer to something The Evil Intergalactic Empire would field than Jedi Knight attire. Consider this 2006 picture of two airmen wearing the proposed Billy Mitchell heritage coat became an internet sensation after someone inserted Darth Vader into the photo.
Rep. Mike Rogers, R-Ala., proposed creating a space force last year, only to run into opposition from both the Pentagon and White House. Rogers, chairman of the House Armed Services Subcommittee on Strategic Forces, recently said the question of what uniform space troops should wear is a red herring.
"That's the silliest thing in the world," Rogers said during a Feb. 28 panel discussion at the Center for Strategic and International Studies think tank in Washington. "It's the Air Force. Air Force got blue uniforms? Make the space corps black. Everything else be the same, except instead of having wings you'll have an orbit or something. I don't care. Done. It's over."
Whatever the Pentagon decides on uniforms, Manning said the Defense Department recognizes "the president's enthusiasm for this vital domain. No word yet on whether the Defense Department is considering whether or not to build a "Death Star," which it estimated in 2011 would cost $15.6 septillion and 94 cents – or roughly as much as three F-35 Joint Strike Fighters.