Former president Bill Clinton had a private telephone conversation in late spring with Donald Trump at the same time that the billionaire investor and reality-television star was nearing a decision to run for the White House, according to associates of both men.
Four Trump allies and one Clinton associate familiar with the exchange said that Clinton encouraged Trump's efforts to play a larger role in the Republican Party and offered his own views of the political landscape.
Clinton's personal office in New York confirmed that the call occurred in late May, but an aide to Clinton said the 2016 race was never specifically discussed and that it was only a casual chat.
The talk with Clinton — the spouse of the Democratic presidential front-runner and one of his party's preeminent political strategists — came just weeks before Trump jumped into the GOP race and surged to the front of the crowded Republican field.
The revelation of the call comes as many Republicans have begun criticizing Trump for his ties to Democrats, including past financial donations to the Clintons and their charitable foundation. Trump donated to Hillary Clinton's Senate campaigns as well as to the Clinton Foundation.
Clinton demurred when asked to specify to whom she was referring. Instead, she has frequently sought to tie Trump's views to the broader GOP field.
"I think he is emblematic," she said. "I want people to understand it's not about him — it's about everybody."
Clinton has reserved her sharpest attacks for former Florida governor Jeb Bush and other candidates she has called out by name for their policies on immigration, abortion and other issues.
For his part, Trump said little about Clinton until recent weeks.
"Wow, it's pretty pathetic that Hillary Clinton just blamed me for the horrendous attack that took place in South Carolina," Trump wrote in a post on Instagram, following that interview. "This is why politicians are just no good. Our country's in trouble."
And on Wednesday, Trump wrote in a Twitter message: "Do you notice that Hillary spews out Jeb's name as often as possible in order to give him status? She knows Trump is her worst nightmare."
That's a long way from the cordial, even cozy, relationship between the two when Clinton was a U.S. senator from New York and Trump was a constituent and supporter.
At Trump's 2005 wedding, Hillary Clinton sat in the front row for the ceremony, and Bill Clinton joined her for festivities later. The Clintons were photographed laughing chummily with Trump and new wife Melania Knauss at the reception, with Bill Clinton clasping Trump's shoulder.
Donald Trump and Bill Clinton Chatted by Phone Before Trump Announced Candidacy
The Clinton campaign has been barely able to contain its glee at having Mr. Trump as a foil to use against the entire Republican field.
While most political observers don't believe that Mr. Trump can capture the Republican nomination, his candidacy has proven strikingly resilient since his campaign kickoff, with each new controversy only appearing to galvanize his supporters.

DNC Strategy Meeting Agenda 4/23/2015 Clinton's Pied Piper Strategy (use media contacts to promote Trump) backfired spectacularly.  Wikileaks
Clinton Presidential Library releases new photos of Donald Trump with Bill Clinton
The newly-released (09/09/2016) photos underscore just how chummy GOP presidential nominee Donald Trump once was with the president and his wife Hillary.
by Tom McCarthy Guardian Sept 18, 2018
A copy of the book, Full Disclosure, was obtained by the Guardian. In it, Story Daniels describes her mounting disbelief as Trump began to win primary contests in 2016 for the Republican presidential nomination. Former castmates whom she had not heard from in years, but who had heard her story about sleeping with Trump in 2006, would call her up to marvel at the news.
"It will never happen, I would say," Daniels writes. "He doesn't even want to be president."
But as Trump kept winning, she writes, the story she had to tell about Trump seemed more sensitive the more he won.
Daniels' relationship with Trump included one moment in 2007, she writes, in which she is with Trump in a hotel room watching a Shark Week broadcast on cable television when he receives a phone call from Hillary Clinton, then running against Barack Obama for the Democratic presidential nomination.
"Then, to make it crazier, Hillary Clinton called," Daniels writes. "He had a whole conversation about the race, repeatedly mentioning 'our plan' …
"Even while he was on the phone with Hillary, his attention kept going back to the sharks."

Rudy Giuliani, Donald Trump, and Bill Clinton at Trump National Golf Club in Briarcliff Manor, NY  July 14, 2008 (Photo by Rick Odell/Getty Images)
By ZEKE J MILLER Time July 17, 2015
Republican presidential candidate and reality television star Donald Trump has been deeply critical of former Secretary of State Hillary Clinton as he has embarked on his campaign, but it wasn't always so.
The real estate magnate has a long history of delivering admiring comments about the woman he now calls the "worst Secretary of State in the history of the United States," and a "desperate" and "sad" candidate.
When Clinton last ran for office, Trump was torn between supporting her and former New York City Mayor Rudy Giuliani. " They're both terrific people, and I hope they both get the nomination," he told CNN in 2007, adding that he thought Clinton would surround herself with good people to negotiate a deal with Iran. A year later, Trump wondered publicly why Clinton wasn't chosen as President Obama's running-mate.
In 2012, as Obama was running for re-election, Trump called Clinton "terrific" again in an interview with Fox News, saying she performed well as Secretary of State.
"Hillary Clinton I think is a terrific woman," he told Greta Van Susteren. "I am biased because I have known her for years. I live in New York. She lives in New York. I really like her and her husband both a lot. I think she really works hard. And I think, again, she's given an agenda, it is not all of her, but I think she really works hard and I think she does a good job. I like her.
And on Fox and Friends on Wednesday, Trump explained why he donated to Clinton's campaigns.
"I'm a businessman. I contribute to everybody," Trump said. "When I needed Hillary, she was there. If I say 'go to my wedding,' they go to my wedding."
The friendship, on both sides, was a transaction (as are all of Donald Trump's relationships). Not personal, as they say in the "The Godfather" — just business.
Trump's life in New York was all about promoting the brand and making money for the family business. It was the same for the Clintons. A former Clinton White House official puts it more bluntly: "This was a classic Clinton go-where-the-money-is move."
"They all played the same game in the same town with the same thing in mind," says Bernard Kerik, the former New York City police commissioner, who was invited to Trump's third wedding and served prison time for tax fraud and other felony charges. "Better your relationships and build the business. It's all about money and getting ahead and hedging your bets and playing the angles."
David Patrick Columbia, the society editor, asserts that the Clintons were another accouterment: "Donald liked the fact that the Clintons were there because it was just another affirmation of who he had become in his life, a successful person. That's what matters to him."
Perhaps the collision of Donald Trump and the Clintons on the biggest stage of all was inevitable. But was it orchestrated? At the restaurant in Trump Tower last summer, I asked the mogul about the "Manchurian Candidate" buzz, about that phone call he got from Bill Clinton in May 2015, when the businessman and reality star was making up his mind whether to run. The Washington Post quoted four Trump allies and one Clinton associate as saying that Clinton encouraged Trump's efforts to play a larger role in the Republican Party.
Roger Stone, author of "The Clintons' War on Women" and a longtime confidant of Trump's, claims that Bill urged Trump to get in the race and told him he thought he could get the nomination. "That's why the people with the tinfoil hats are convinced the whole thing is a setup," Stone says. "Bill can't help himself from giving advice. He loves the game. He's the great kibitzer." Stone said Trump also asked Bill three years ago if anyone could be elected president as an independent, and Bill told him no.
I tried to get to the bottom of this murky story that day at Trump Tower, but when you're dealing with Bill and Donald and truth, it's an elusive goal.
"Did Bill tell you that you should run?" I asked.
"He didn't say one way or the other," Trump replied, over a plate of meatballs.
The afternoon of November 8, 2016, Kellyanne Conway settled into her glass office at Trump Tower. Right up until the last weeks of the race, the campaign headquarters had remained a listless place. All that seemed to distinguish it from a corporate back office were a few posters with right-wing slogans.
Conway, the campaign's manager, was in a remarkably buoyant mood, considering she was about to experience a resounding, if not cataclysmic, defeat. Donald Trump would lose the election — of this she was sure — but he would quite possibly hold the defeat to under six points. That was a substantial victory. As for the looming defeat itself, she shrugged it off: It was Reince Priebus' fault, not hers.
She had spent a good part of the day calling friends and allies in the political world and blaming Priebus, the chairman of the Republican National Committee. Now she briefed some of the television producers and anchors whom she had been carefully courting since joining the Trump campaign — and with whom she had been actively interviewing in the last few weeks, hoping to land a permanent on-air job after the election.
Even though the numbers in a few key states had appeared to be changing to Trump's advantage, neither Conway nor Trump himself nor his son-in-law, Jared Kushner — the effective head of the campaign — ­wavered in their certainty: Their unexpected adventure would soon be over. Not only would Trump not be president, almost everyone in the campaign agreed, he should probably not be. Conveniently, the former conviction meant nobody had to deal with the latter issue.
As the campaign came to an end, Trump himself was sanguine. His ultimate goal, after all, had never been to win. "I can be the most famous man in the world," he had told his aide Sam Nunberg at the outset of the race. His longtime friend Roger Ailes, the former head of Fox News, liked to say that if you want a career in television, first run for president. Now Trump, encouraged by Ailes, was floating rumors about a Trump network. It was a great future. He would come out of this campaign, Trump assured Ailes, with a far more powerful brand and untold opportunities.
"This is bigger than I ever dreamed of," he told Ailes a week before the election. "I don't think about losing, because it isn't losing. We've totally won."
Most presidential candidates spend their entire careers, if not their lives from adolescence, preparing for the role. They rise up the ladder of elected offices, perfect a public face, and prepare themselves to win and to govern. The Trump calculation, quite a conscious one, was different. The candidate and his top lieutenants believed they could get all the benefits of almost becoming president without having to change their behavior or their worldview one whit.
Almost everybody on the Trump team came with the kind of messy conflicts bound to bite a president once he was in office. Michael Flynn, the retired general who served as Trump's opening act at campaign rallies, had been told by his friends that it had not been a good idea to take $45,000 from the Russians for a speech. "Well, it would only be a problem if we won," ­Flynn assured them.
Not only did Trump disregard the potential conflicts of his own business deals and real-estate holdings, he audaciously refused to release his tax returns. Why should he? Once he lost, Trump would be both insanely famous and a martyr to Crooked Hillary. His daughter Ivanka and son-in-law Jared would be international celebrities. Steve Bannon would become the de facto head of the tea-party movement. Kellyanne Conway would be a cable-news star. Melania Trump, who had been assured by her husband that he wouldn't become president, could return to inconspicuously lunching. Losing would work out for everybody. Losing was winning.
Shortly after 8 p.m. on Election Night, when the unexpected trend — Trump might actually win — seemed confirmed, Don Jr. told a friend that his father, or DJT, as he calls him, looked as if he had seen a ghost. Melania was in tears — and not of joy.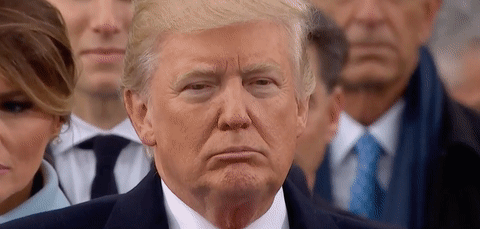 There was, in the space of little more than an hour, in Steve Bannon's not unamused observation, a befuddled Trump morphing into a disbelieving Trump and then into a horrified Trump. But still to come was the final transformation: Suddenly, Donald Trump became a man who believed that he deserved to be, and was wholly capable of being, the president of the United States.